"Thank you Gary, the floor has come up really well, in the hall + cloakroom. You know your stuff on wood flooring; will give you a ring in November to the rest of the house."
Mr Lee, Swardeston, Norfolk.

"Thank you Gary, the colour match is near perfect, you've even picked out the orange from the bannister. Thanks once again, the finish is completely beyond our expectation."
Dr Benson, Christchurch Rd, Norwich.

"The dustless system really works Gary, I thought you were exaggerating when you said there'd be no dust and the wife and I were expecting quite a lot of dusting after you finished. We certainly won't hesitate recommending you."
Mr & Mrs Porter, Sheringham, Norfolk.

"Good job Gary, David and I are so pleased with the herring bone floor; also, the Norfolk pamments you restored and sealed look a treat we can't believe all that paint and glue came off, we're so grateful to you and Martin."
Mr & Mrs Edmunds, Wymondham, Norfolk.

"The Oak floor looks great Gary, and the parquet you sanded is spectacular, it's been a real pleasure having you in the house."
Mrs Canning, Sunningdale, Norwich.

"All my visitors have commented on how good the stairs look, the stair carpet you fitted looks stunning. I have given everyone your card."
Mrs Mann, Dereham.

"The restaurant floor looks good, thanks for re-varnishing it, and it seems completely dry, I'll make sure we do it every year. All the repairs are good and we'll get you to sand the bar top in the new year."
Mrs Raffles, St Benedicts Restaurant, St Benidects Street, Norwich, Norfolk.

"Thanks Gary, the lounge and kitchen look great, the waxoil finish you applied works really well, good job Gary."
Mr J. Sharples, Drayton, Norwich, Norfolk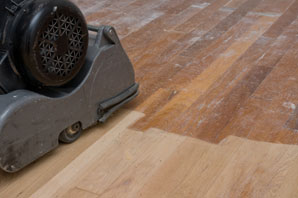 The Aaarvark Floor Sanding system is virtually dust free ensuring the minimum of disruption at your home or business.